Studio
Passport
Photographers
We don't like to brag (much) but our passports and visa photos are taken in our professional UK London photo studios with multiple flash lighting and real photographers so they do tend to be special. Any type of ID photo is available for whatever purpose - at any size on any colour background.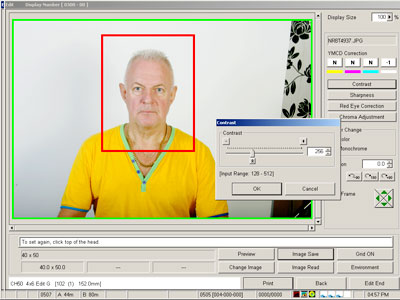 We produce photos for passports, visas, immigration, citizenship, driving licenses and identity cards to any specification. We make sure that no matter which nationality of passport or visa photo you require that they all conform to the internationally agreed biometric standards. Many people are unsure about photographing babies and toddlers for passport and visa photos - For more information see our Guide to Baby Passport Photos. You may also want to have a look at our Unacceptable Passport and Visa Photo page.
You can preview and approve your passport photo before we go ahead and print it. We'll reshoot the passport photo until you're pleased with the results. If you are concerned about your appearance and need to look your very best in your passport and visa photos then consider having a passport makeover in our studios - this will reduce the look of wrinkles, bags under the eyes and bad skin tone etc.
Your passports potos will be ready within 10 minutes and no appointment is necessary.
Online Ordering
Photo upload & payment Form
Problems with the form or need to send more photos? See Online Ordering for help
Additional Info
Passport & Visa Services